Breaks Our Hearts
Breaking News: No Conversation Hearts in 2019
Each year, since around the time of post-American Civil War (1886), the New England Confectionery Company (NECCO) makes the "lovely" candy hearts that make us so happy. From late February through the following year's mid-January, around 100,000 pounds of conversation hearts are made. These best-selling Valentine's Day candy will not be featured on store shelves in 2019. All because of poor time-management.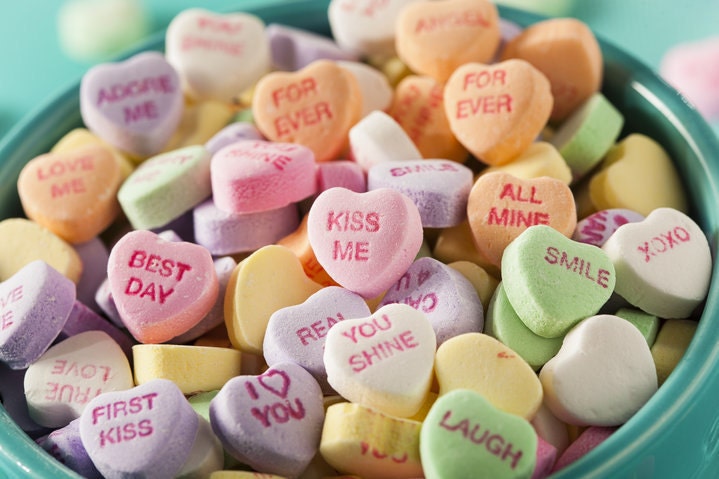 In 2018, NECCO filed for bankruptcy protection and went out of business. The NECCO factory was shut down in July with no warning, but through many juggling hands, it was purchased by Spangler Candy Company (you know them as the maker of Dum-Dums) in September. There just wasn't enough time to make the 8 billion candy hearts needed to supply the world with love.  
Beating Heart
How did we grow to love this candy?
Let's get this "conversation" going! Oliver Chase, a Boston pharmacist, wanted to hop in on the apothecary lozenge craze. In the mid nineteenth century, lozenges were the popular remedy for not only sore throats, but in treating bad breath. It was a time-consuming process using a mortar and pestle, then kneading dough before rolling it out and cutting it with discs. Mr. Chase was inspired by the American industrial revolution and he invented a machine to roll out the dough and press the wafer. He didn't realize it, but he created the first candy-making machine. Before long, he hung up his pharmacy coat and escape the candy confectionary that started the New England Confectionery Company.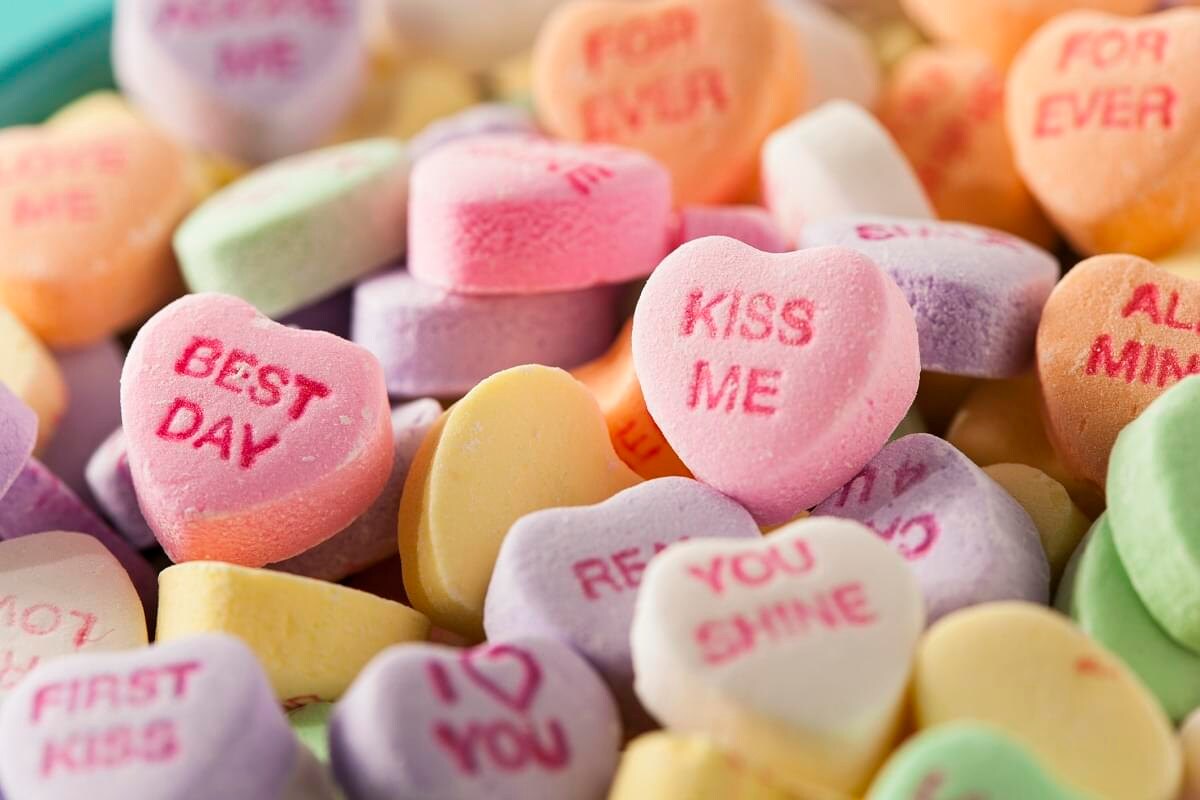 While Oliver began a candy confectionery, his brother, Daniel, was also in love with the idea of this new empire. Daniel saw the growing trend of sending Valentine greetings and proposed the idea of adding a sentimental message to be printed on the candy. He created the first messages using vegetable dye as ink onto the candy discs during production.         
The wafers took the nation by storm, but began with a style and sayings that were more like fortune cookies! The first candy hearts created in the late nineteenth century were popular at weddings, with wording on the foil wrappers. Imagine opening the candy heart to read, "Married in satin, love will not be lasting" or "Married in white, you have chosen right." Would that have foretold your years of marital bliss or heartache that lay ahead?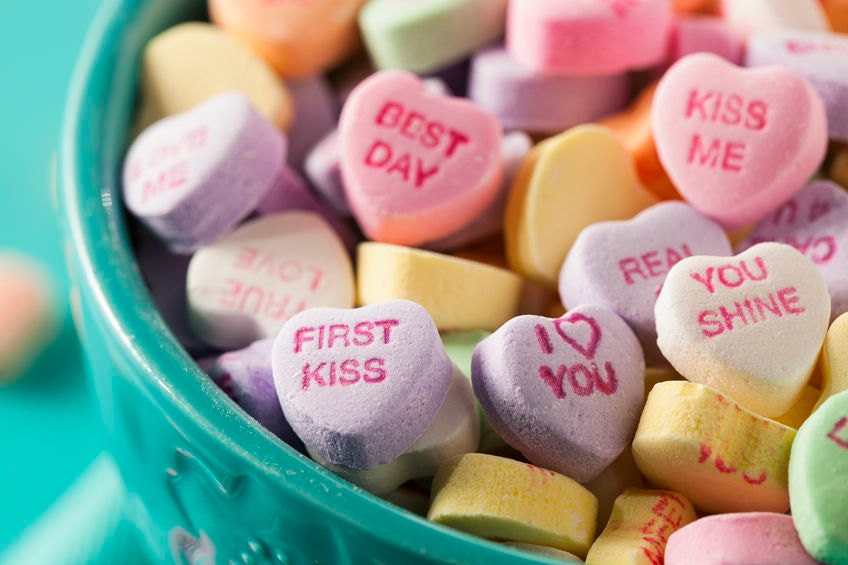 The shape of hearts that we have come to know and love didn't begin until 1902, when NECCO began printing the sayings on a variety of candy shapes that also included watches, baseballs, postcards, and horseshoes. They were also used for party games in the early twentieth century, with the heart being broken and party-goers having to find their matching piece. 
Share Your Heart
Send some love with these ideas
While our favorite candy that we love is not to be found in 2019, you can still share the love with some of these adorable, conversation heart-themed treats and gift ideas. The Mad Padder has the most adorable Valentine kits that feature hand-illustrated conversation hearts for your little one to share with friends. Choose from a fill-in-the-blank letter to send to a loved one, a kit of tags and bags to address to classmates, and the new "fold-and-staple" gift sets.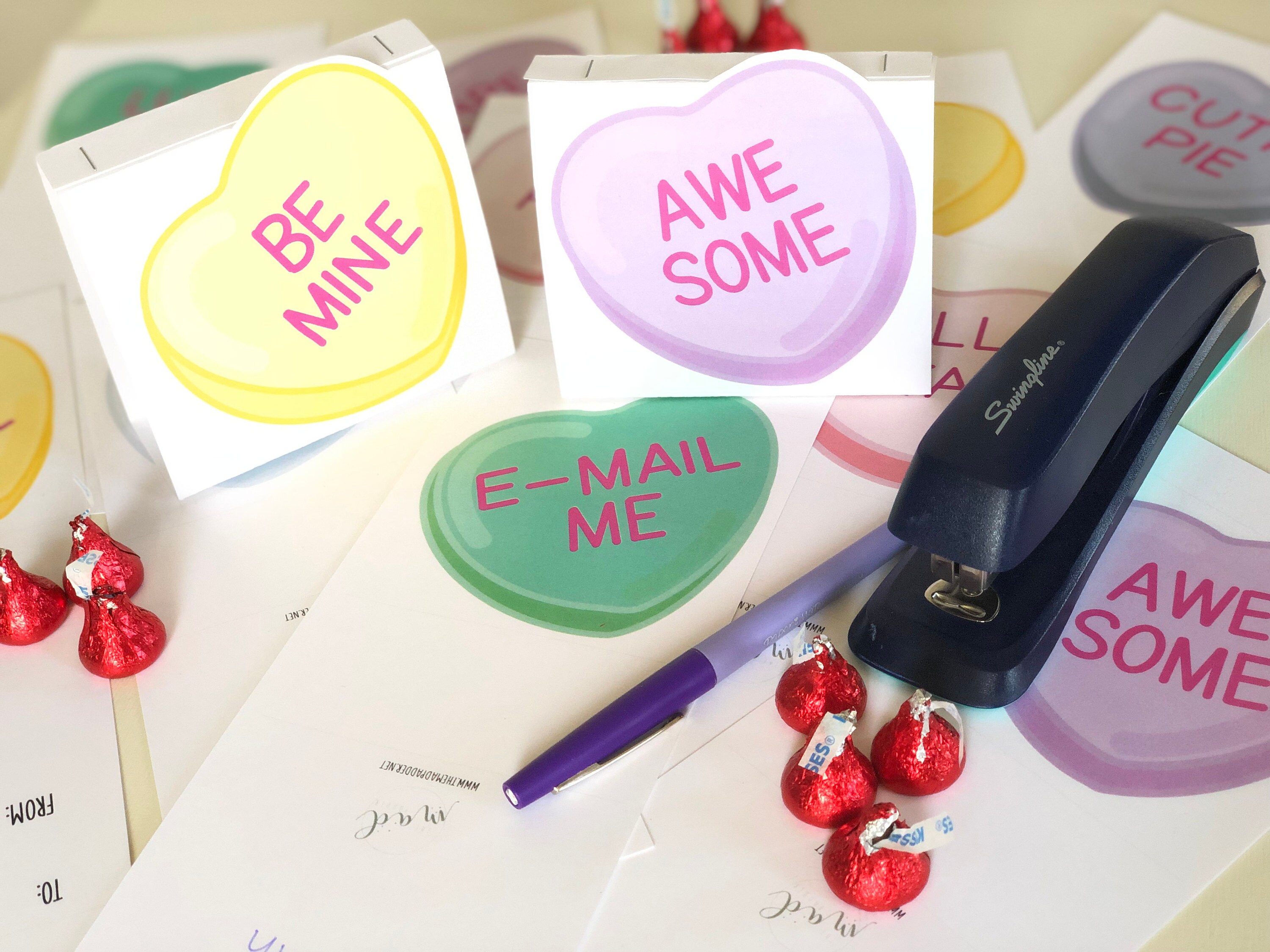 If you are feeling ambitious, you can even try making your own conversation heart candies! The Decorated Cookie blog features a recipe and instructions on mixing and making your own batch of this delightful candy. Have some fun creating your very own, custom messages on the hearts!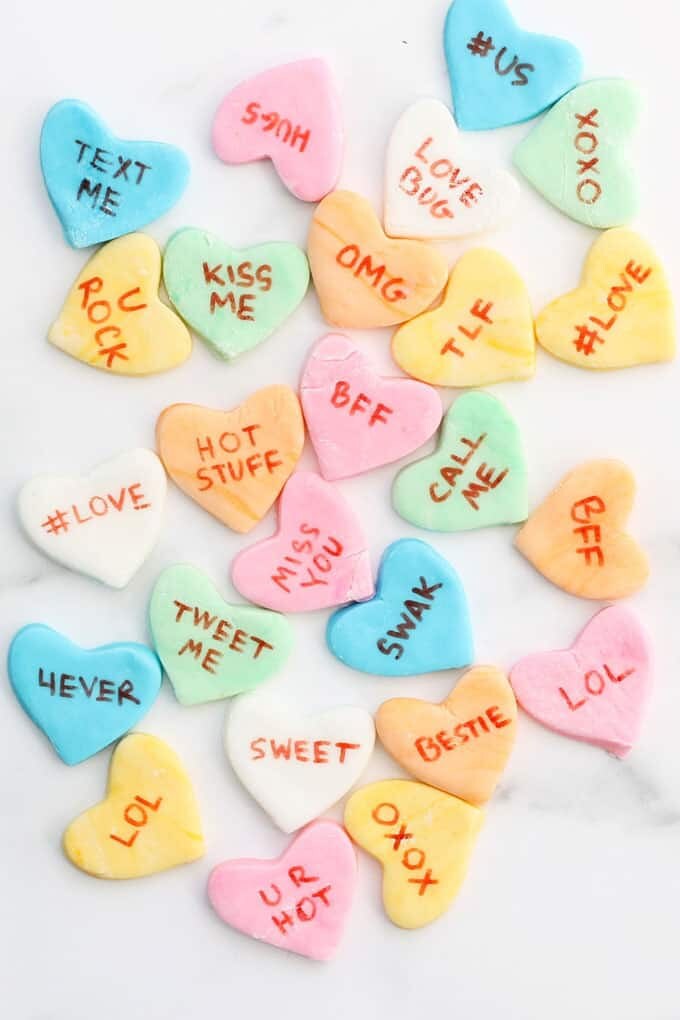 The Best Ideas For Kids features a cookie recipe that you can use to make a larger conversation heart. Consider personalizing the hearts with the name of the special someone you are sharing the cookies with!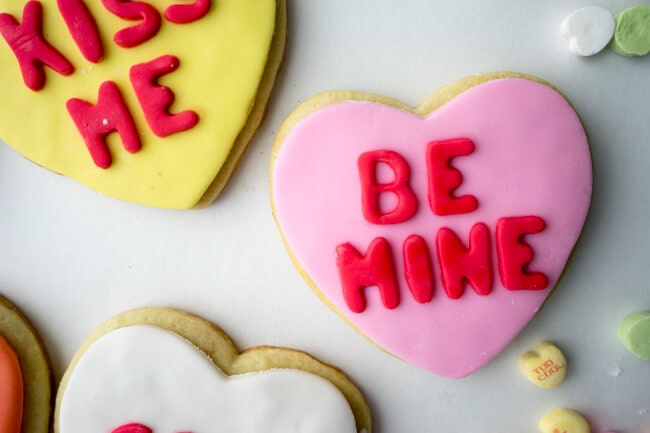 If you aren't brand loyal to the NECCO conversation hearts, you can still find Brach's and SweetTart brand hearts in some areas. Although we may not want to break the heart of the conversation candy we first fell in love with!
So, what are some of your favorite conversation heart sayings? And is your heart broken that we don't have these confectionery treats this year?